Dog Training in Barnsley and Beyond.
Do you have an issue with your dogs behaviour, either at home or on the walk?
Is your puppy biting too hard, toileting in the house, attention seeking or crying at night?
*
Are you being pulled all over the place by your dog when walking on lead?
Does your dog show aggression towards other dogs while out on a walk?
*
Is your dog refusing to come back when off lead (no recall)?
*
Are you unable to leave your dog alone at home?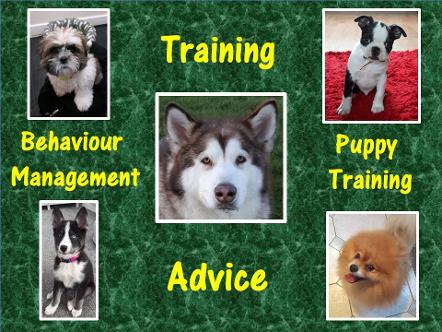 There is so much conflicting information and opinion out there about dog training, it's difficult to know where to turn. You will hear about various types of training methods, for example, obedience training, puppy classes, socialisation, gun dog training, security dog training, Pack theory, positive rienforcement, treat training and more.
All you need to know is your dog just wants to please you, but they often become confused by the messages we give them. We just need to show them what we want from them, sounds simple yes? well not really. That's where I come in, I will show you how to teach your dog using communications the dog understands without using harsh punishment, shouting or training gadjets etc.
There are no weeks of classes, just a 121 Home visit session. I can help you both inside the home and on the walk. If you're unsure just send me a message and request a call back to discuss your problem. Prices start from £75 per session.

Call me to discuss your dog or dogs
Dog behaviour management and general training
ADTB Approved Dog Trainer

Call Martin on

07400 354379




For a free no obligation discussion

Based in Clifton, Rotherham,

South Yorkshire

Copy right 2016 all rights reserved