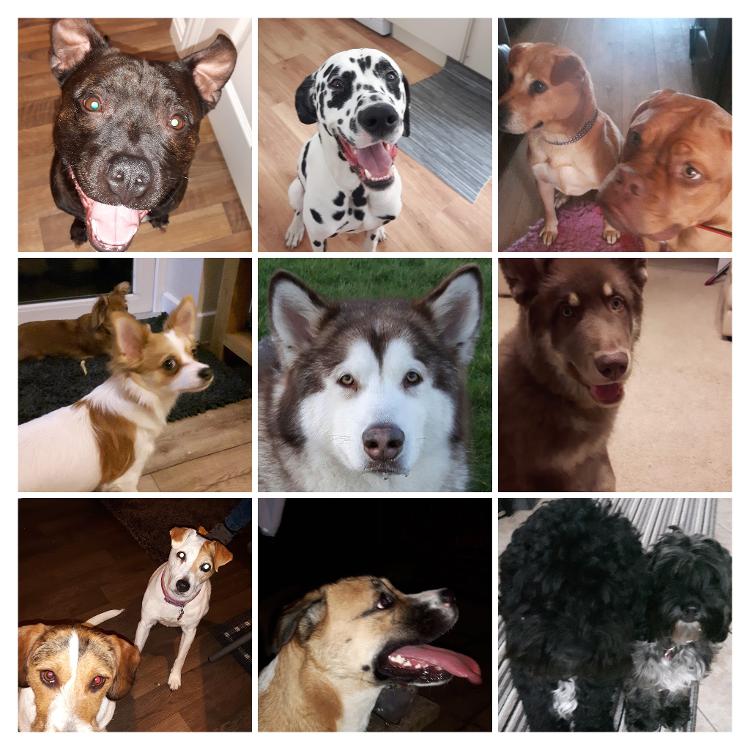 Positive Dog Training and

Behaviour Management
Certified ADTB Approved Dog Trainer, Fully Insured,
Call Martin Trevor on 07400 354379 for a FREE no obligation discussion TODAY
Training is essential for a happy dog and owner. A dogs first language is body language, a humans first language is vocal. Learn how to communicate with your dog to avoid confusion. If your dog doesn't listen to you it doesn't understand the communication.
The most common training exercises for dogs
Walking to heel

Sit

Stay
Wait
Down
Come when called
Emergency stop
Stand
Leave
Drop
Dogs need to know how to survive, if they are pleasing their human providers, they are surviving. Unfortunately without being taught the correct way to please their human companions they will start to teach themselves, this is usually why problems arise.


Basic obedience is very important in a dogs life, it provides stability, security, and helps develop a bond with the human.


The key to good training is time, patience, repetition and consistency.

Whether you have a puppy, a rescue dog, an older dog, one dog or ten dogs in the house, they all need guidance and training.





DID YOU KNOW, there is no ALPHA, no DOMINANCE, no PECKING ORDER



Call Martin on

07400 354379




For a free no obligation discussion

Based in Clifton, Rotherham,

South Yorkshire

Copy right 2016 all rights reserved